OSU Extension Publications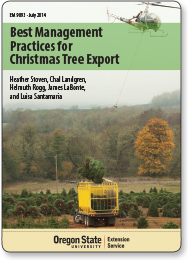 Tools for PNW producers and shippers of Christmas trees to identify and manage some of the export pests of greatest concern to trading partners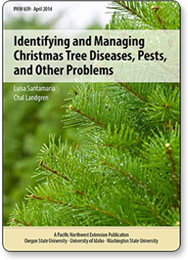 This field guide is for Christmas tree growers, field workers, and anyone interested in the production of Christmas trees.
Esta guía provee a los productores y comercializadores de árboles de Navidad del PNW las herramientas para la identificación y manejo de algunas de las plagas de exportación de mayor importancia para los socios comerciales.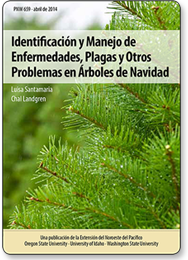 Esta guía de campo es para los cultivadores de árboles de Navidad, trabajadores de campo, y cualquier persona interesada en la producción de árboles de Navidad.